Anime's got more than its fair share of cool characters and they're not all guys! Answer this quiz to see which cool anime girl you are most like!

Good morning, sunshine! What's the first thing you do in the morning?
a. Fix my alarm clock. It didn't work again!
b. Read the morning paper.
c. My morning workout. Now where'd I put those shurikens?
d. Clean my room, make the bed...Gasp!...Is that a dust bunny?
What's on your breakfast menu?
a. I'll let you know after I finish working on the stove...
b. Oatmeal and OJ _ I need to keep my strength up.
c. Miso soup, rice, fish, and a cup of tea to wash it all down. Mmm!
d. I'm good with toast and coffee...make that an espresso.
What do you never fail to bring with you?
a. My toolbox and a dallop of elbow grease.
b. My phone and PDA to keep in touch with the gang.
c. Sneakers that are light and tough -like me!
d. My glasses. Can't see without them.
Road trip time! But wait, the barkada car's got a flat! What do you do?
a. After changing the tire, I'm thinking of adding a turbocharger, then doing a major overhaul.
b. Roll up my sleeve and get to work changing the tire - we've got a long way to go!
c. The stronger guys can handle it. I'll lend a hand if they ask.
d. I'll be over here, staying out of the way.
If you answer
:
Mostly A's
, you are
Winry Rockbell
:
THE GEARHEAD
from Full Metal Alchemist. It takes a special person to look at the gadgets with an artist's eye, and with Winry, even a farmer's tractor is a roadster just waiting to zoom away! Winry's got a magic touch with anything and everything mechanical, and her already cheerful attitude is made even bubblier by the presence of all things that whirr, click, and clang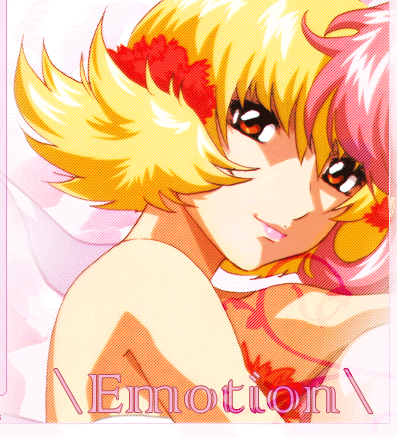 Mostly B's,
you are
Cagalli Yula Athna
:
THE LIONHEART
from Gundam Seed. Daughter to the Athna family line in the ORB Union, Cagalli's a natural-born-leader who follows her heart above all else. Whether it be fighting on the ground with a rifle, piloting a Gundam, or arguing it out at the diplomatic table, you can be sure of one thing: This girl will never fail behind!
Mostly C's, you are
Jamie Robinson
:
THE KIND-HEARTED NI
NJA GIRL
from Voltes V. Gentle yet strong, calm yet swift, sentimental yet logical. Jamie's the most level-headed member of the Voltes team, providing the fearsome five with the emotional support of a substitute big sister, and the cold combat precision that only a topnotch kunoichi (ninja girl) can dish out


Mostly D's,
you
Robin Sena
:
THE STRONG,SILENT TYPE
from Witch hunter robin. Soft-spoken, polite, Robin's actually a nice girl despite the dreary clothes and her chilly personality. Hey, you'd keep your distance from people too if you had the power to cremate anybody who tried to touch you, even if you didn't mean to.
Well, there you go. Which kind of
anime girl
you are?